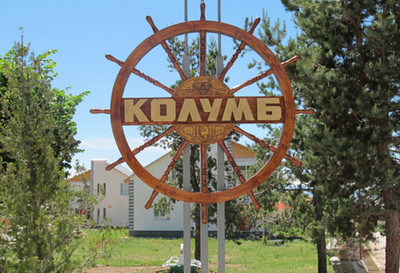 It is designed for the simultaneous reception of 120 guests, who are offered accommodation in multi-room freestanding Finnish houses and cottages.
In addition to the necessary furniture, a refrigerator and a TV, each room has its own amenities and hot water.
In the resort - a park area with a predominance of conifers. Lawns are planted with grass, along tiled alleys, flowers are planted.
Price per person per day with 3 meals a day in USD
Room type

01.06

09.07

10.07

25.08

26.08

15.09

Finnish house 2-seater. no extra space
2-room, 2-seater. bedroom furniture, TV, fridge, sofa, bathroom, shower, electric kettle, dishes, towels.
23
36
23
Cottage Studio 2-seater
2-seater: hall and two bedrooms. Amenities: bedroom furniture, TV, cold-k, dignity. knot, shower, electric teapot, towels
29
48
29
Cottage Studio 3x4-seater
3, 4 - bed: hall and two bedrooms. Amenities: bedroom furniture, TV, cold-k, dignity. knot, shower, electric teapot, towels
29
44
29
Cottage Breeze 1 floor 4-seater
4-seater, 4-room: entrance hall, hall, two bedrooms. It can be settled as a block 2 + 2 or as a 4-seater. Amenities: shower, toilet, upholstered furniture, TV, chill-out, kettle, dishes
29
44
29
Cottage Breeze 2 floor 2-room 2kh-3kh local
2 room 2kh-3kh local numbers. Bedroom + hall. In the rooms: bedroom furniture, chill-k, TV. Shower. restroom
29
44
29
Cottage Breeze 2 floor 1 room 2x-3x local
2 room 2kh-3kh local numbers. In the rooms: bedroom furniture, chill-k, TV. Shower.
26
42
26
Guest House
4-seater, 2 bedrooms, study, hall, kitchen
41
58
41
Children under 5 years old
without extra bed meals are paid
10
10
10
Extra place
minus 30% of the main place